Payroll & HR software: a match made in business heaven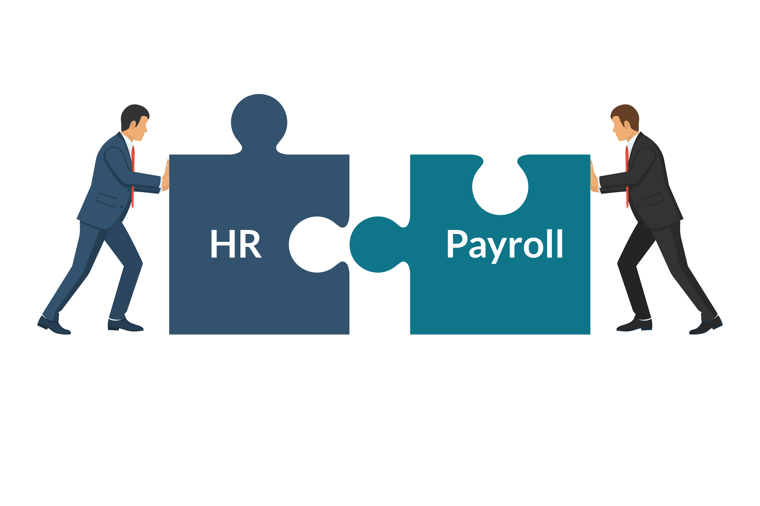 Selecting a valuable HR management solution for your company should be about more than just storing employee information. The capabilities and functions that support other roles within the business should also be considered. The payroll team, for example, tend to need access to much of the same data as HR, so to drive a more productive environment you ideally need one effective, easy-to-access solution. Here are 5 key reasons to integrate Payroll and your HR software.
1. Customisable, flexible access roles designed especially for the Payroll team.
Many HR systems will have several access roles, but ensure you choose one that directly supports the payroll function. With a payroll access being an option, you can shape the access around exactly what information should be accessible and what should be restricted.
Your payroll staff should have access to employee data such as bank details, salary changes and benefits, without being able to view more sensitive information such as performance reviews or disciplinary. More importantly, they should have access to these without having to ask the HR manager for the information.
2. Improving team productivity
Payroll should be able to access unpaid leave and sickness across the business from fast, simple reports. There should be no need to wait on this information from HR or Team Managers, it is required information that should be accessible in a few clicks. Remove any cause for concern over data accuracy too with single data entry points for key profile and absence information. The sync between the systems allows payroll to save time on duplicate entry and ensure consistency between systems.
Your employees are busy enough without having to flip in and out of different solutions to access information, interrupt their colleagues and manually enter data. By allowing access for the payroll department to your HR software, you negate the need to disrupt your HR team, creating a happier and more productive environment.
3. Automated system notifications & reports
The use of Business Process Automation (BPA) and the benefits to business have been widely discussed but within your payroll department, you should be able to create customisable notifications & reporting. This provides an excellent way to keep on top of processes without having to keep checking on what information has changed across the company.
Choose a solution with configured, scheduled reports that land in your inbox on a regular basis to let you know who has changed bank details or changed salaries. Getting email notifications to keep payroll on top of salary dates and scheduled bonus payments all help with automating processes for payroll.
4. Payroll and HR integration is essential
As you can see, payroll access and feature support in HR software can be invaluable to the team. When you have an HR system in place that holds all your core employee information, it is crucial to give access where required, whilst ensuring you keep secure data, private. If you don't give have this setup then data will need to be entered more than once and HR will need to continue running reports and sifting through data to pass on to relevant roles across the company.
5. Xero Payroll and Appogee HR Integration

If you use Xero Payroll, even better! The sync options that Xero Payroll and Appogee HR integration provide, are invaluable. Remove any cause for concern over data accuracy as staff are provided with a single entry point for personal profile data and absence information, and the updates will sync to Xero Payroll.
Why Appogee HR?
Appogee HR supports SMBs with day-to-day HR management, absence control, and compliance. You can trust Appogee HR to keep your information secure through a series of self-service, customisable modules for Core HR, Leave, Goal Management (OKRs), and Company Docs & Policies.
Appogee HR's access roles have been developed with payroll very much in mind. Administrators have the control to grant a dedicated payroll access role and define exactly what information should be accessible and what should be restricted.
Appogee HR integrates with Xero payroll. Find out more about this integration here. Not a customer yet? You can try us absolutely free for 14 days!